TMS Collections

Helps You Expertly Manage Your Collections

TMS Collections is the next generation of the world's leading collections management software, TMS. TMS Collections, a web-based solution, handles every facet of collections management and seamlessly integrates with web publishing, conservation, and digital asset management.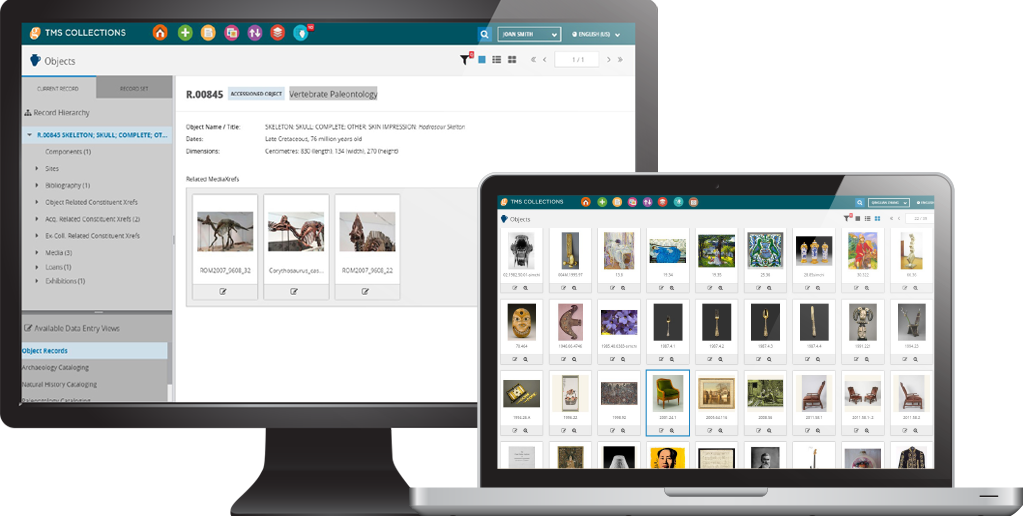 A Worldwide Community of Support
Join the TMS family of over 800 institutions worldwide, and be part of this dynamic community of collections care professionals who share their knowledge and expertise. In addition, you have unlimited access to our best-in-class support team, who are ready to help you with training and user support wherever you are.
Looking for a new Collections Management System?
Selecting a collections management system for your institution is a tough decision. Get started right by downloading our purchasing guide. It covers questions to ask, features to consider, provides worksheets for cost-benefit analysis, and more.
About TMS Collections
Take an in-depth look at TMS Collections modules, features, services, system requirements and more. See what the world's premier collection management software can do for you.
Cataloguing Time Based Media The City of Düsseldorf established the inter media art institute (imai Foundation) in 2006 as an archive to care for an acquired video collection. The archive contains around 3,000 works [...]
Tracking object details is an essential part of collections care. Adhering to a strong set of collections information and cataloguing standards through institutional collections management policies can help preserve the history of your collection for [...]
Looking for a simple way to get some extra TMS Training? Every other month, Gallery Systems offers TMS Tuesday: Onboarding & Refresher Training. This popular TMS training session is great for anyone who's part of [...]
We'd Love to Talk to You. Contact Us Today.
We're here to answer any questions, requests or technical queries. Simply fill in the form and we'll contact you as soon as possible. Let's get started!
Thank you! The information has been submitted successfully.